Well that escalated quickly. After three days of surprise announcements, gameplay debuts and trailers that make you jump around like an idiot, E3 is DONE. With the potential games of the year 2015/2016 being presented by 4 of the world's greatest gaming talents, we were left stunned wondering it's a dream that we can't wake up from. (Coma, ladies and gentlemen. Look it up)
It was an historic event that we never forget as gamers and fans for technology.
But what do we love/loathe about it that we always comment about on Kotaku or IGN?
Well you're in the right place cuz We are gonna take a look at some of the Best and Worst of the Electronics Entertainment Expo 2015.
Worst
Assassin's Creed Syndicate
Ah Ubisoft, you always had a knack of trying too hard. After last month of unveiling the latest instalment, we finally take a look of the Brotherhood of Assassin's London Tour. The Creed Way. However, the walkthrough we've been shown left us a little...cold under the London weather. Bare with me as I understood that it's still underdevelopment but with clunky animations and resentful combat system that is a bit repetitive even for assassin's creed standards in a grand stage such as E3, it is clearly unacceptable. Pick it up guys you can do better than that.
If there's one thing I can't stand in a video game industry, it's waiting for big releases. And Atlus USA's showing Persona 5's trailer that has already been seen by 2 million viewers and the assurance of the western 2015 release only makes it harder in a bad way. That's bad marketing, Atlus. VERY bad. Still preordering P4D though.
Jesus, Reggie. What the hell happened. No NX? Ok? Star fox is coming? Oh good. No MULTIPLAYER for Star Fox? Oh no. Muppets? Oh god no. Repetitive trailers? I have no words. Too much focus on Amiibos? No confidence?? OK this has got to be their worst performance in Nintendo's E3 history and the worst e3 conference since XBOX's 2013 conference. Well save the best for next year i suppose.
The beginning was fine at first. With the new PC ports in the form of Gears of War and Killer Instinct but after that...they kinda decreased their flare a bit. Sure we got a big speculation of a Half Life 3 announcement and some cool PC stuff going on but after what happened with Microsoft and Sony this week, we had to wonder if PC gaming can step it up. Maybe yes and maybe no.
Let's be honest, can you blame some of us for missing out one of the biggest gaming events of the year? I could've been there. To play the top games, to scream out rubbish at a conference, to participate in the SFV Exhibition to take on Justin Wong, Daigo and even Combofiend. MAN there's sooooo many things I missed of what could'ave been the greatest week of my life. Life is a absolute bitch.
Best
And so the challenge is set. Microsoft is back in business. It all started with 343's charming Bonnie Ross and her outstanding campaign gameplay debut with Master Chief's fifth installment all the way to the Rod Ferguson's much anticipated Gears of War 4 as the conference's last hurrah. Let's not forget the dangerous gameplay of Rise of the Tomb Raider and wait for it...The backward compatibility of 360 games to the Xbox one console and it didn't even cost a dime should you already have the disc! How the hell will Andrew House and Yoshiba-san be able to top it off!? Well...
I gotta hand it to Sony. They may have been beaten, battered and bruised in the backward compatibility department, they may not been forgiven for it's PS Now's pricing, they may not even have Resident Evil 7 at hand (Gotta admit, most of us are waiting for it for quite some time), But when it comes to putting "4 the players" stuff to motion, they have NOT missed a beat. Not after what's happened. The Last Guardian has finally put doubters to shame. Not a Cinematic trailer. But a gameplay demonstration courtesy of the power of the PS4 and it looks stunning and AI looks to be one of the most intelligent since Elle in The Last Of Us. An animal of a developer came out of their cage to present their new IP called Horizon. Beautiful, Crafted and Fresh yet so familiar. Guerrilla Games, you have earn my respect. Shenmue never seen the electronic lights of a console until now. Thanks to creator Yu Suzuki-san and an unexpected ally...Kick Starter, Uncharted 4's open ended striking gameplay and of course, the announcement that has won Sony the E3...the announcement 10 years in the making. And it's from Square Enix.
Redemption is never easy. It requires time, commitment, sacrifice and hard work. Square Enix can never undo the damage done with the thirteenth Final Fantasy. But with millions of users and counting playing FF XIV: A Realm Reborn and Heavensward coming their way, not to mention The HD Remake of FF Type 0 and of course the Final Fantasy XV and Kingdom Hearts III looking so promising, it was a hell of a step in the right direction. Here we thought it was more than enough to wait for the Remake that's been popularly demanded for 10 years...to be properly announced. But let it be known that on June 16th was the day that the "promise has been made". Final Fantasy VII Remake is real...it's coming to Play Station first. The Redemption of Square has truly...finally begun.
Bethesda's first ever conference was a blast. It's Dooming us all and Elder Scroll's unfinished business with the online community with the Tamriel's expansion pack and the badass demonstration of the much anticipated game since Fallout and Elder Scroll crossover: Fallout 4. With the returns of V.A.Ts and Dogmeat, a much detailed crafting system and the expanded, wasteland of an open world southern Boston and Massachusetts, we may definitely looking at the Game of the Year 2015. And it's true as well because the release date is November 10th 2015. Go Figure. Just take your time, Todd. You're doing just fine.
Wow. 14 years really bring something out Shenmue fan. After years and years of waiting for the final installment of the trilogy to come, we finally recognize the existence of Shenmue 3. And it's coming to PC and PS4 thanks to Yu Suzuki and Kick starter. Merely hours after it's campaign was uploaded for all to see, it has already reached it $2 million dollar goal and not only that, it has already booked itself in Guinness Book of World Record as the fastest game to reach $1 million in a crowdfunding platform.
You were saying, Uwe?
It's amazing to see a popular franchise to return to form in such a manner. Now hopefully Suzuki-san can do a George Miller and put all that time writing and recently money to good use and make it the best. Good to have you back.
As you all know, Cammy and Birdie are announced to the roster and they are looking to kill competition at the next Evo 2016. In case you haven't checked the battle system. It is more about dealing damage and finish your opponent quickly much like SF II Turbo. The V-System requires players patience and precision of usage. The V-System inquires of three steps:
V-Skill: V-Skill is an unique ability for all characters to use. For example, Ryu's V-Skill is parry much like SFIII series while Chun Li's V-Skill is customized jump arc for combo and projectile punishing purposes. The way you use V Skill is key to victory and it cost NO meter. It can be used by pressing strong (Mid punch) and forward (Mid kick) at the same time.
V-Trigger: When the red V-Gauge is full, THAT is where potential comeback or quick wins are a certain. The V-trigger are used to bring a character to their full potential, leading to special properties to specials and critical arts as well as bringing extra damage to your opponent and increase movement and mobility. It can be activated by pressing Fierce (Heavy Punch) and Roundhouse (Heavy Kick) at the same moment.
V Reversal: Remember the time when you thought a dragon punch is not enough to get your opponent of you and then you used alpha counter as a last resort of defense when you play street fighter alpha 2? Yeah it's back. Somewhat. For the cost of one V-Gauge bar, each character has his/her own unique reversal at the press of fierce and roundhouse while on block.
Finally You have the blue ex bar that has the similar properties as third strike and the IV series.
the roster so far are as followed: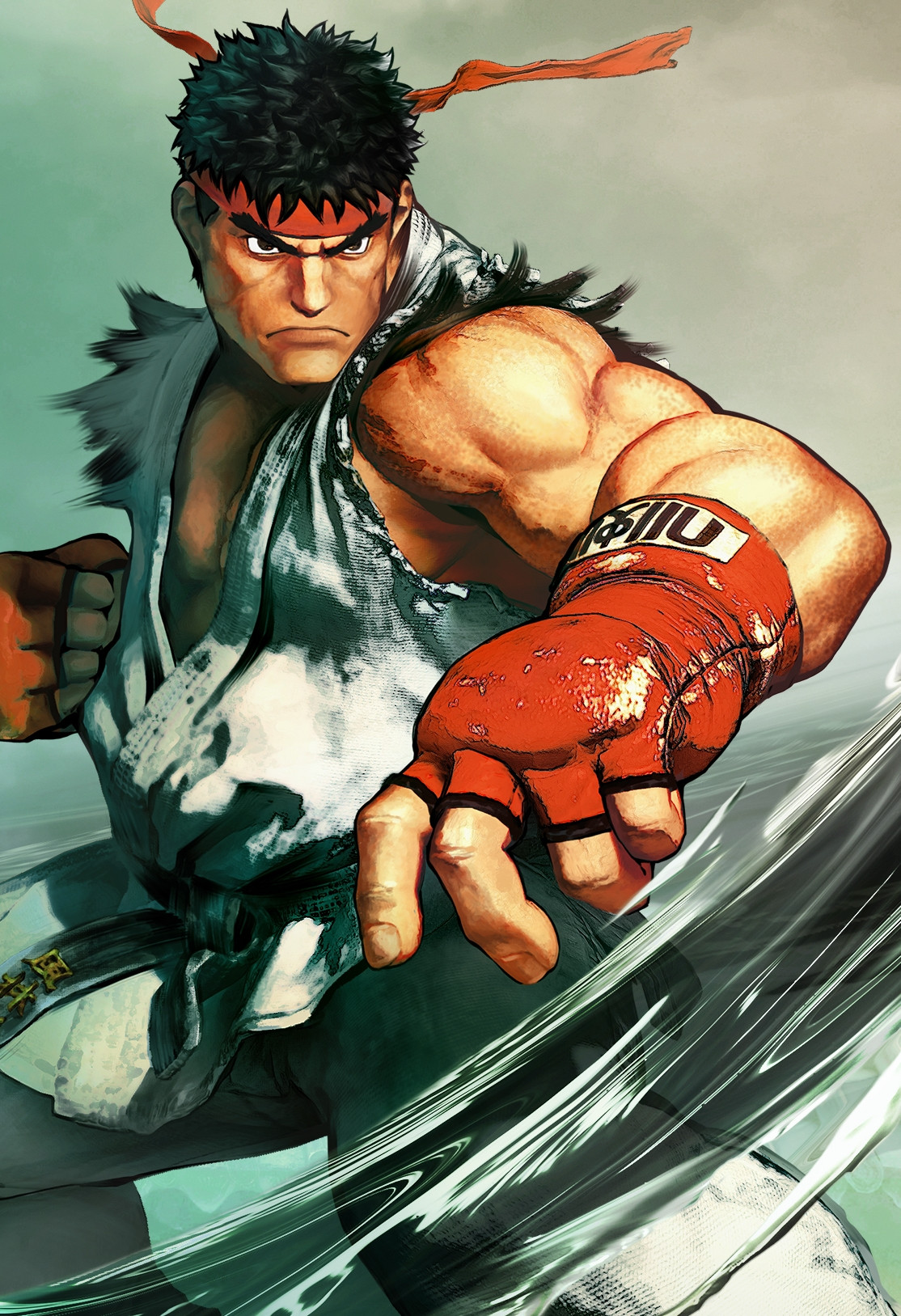 Ryu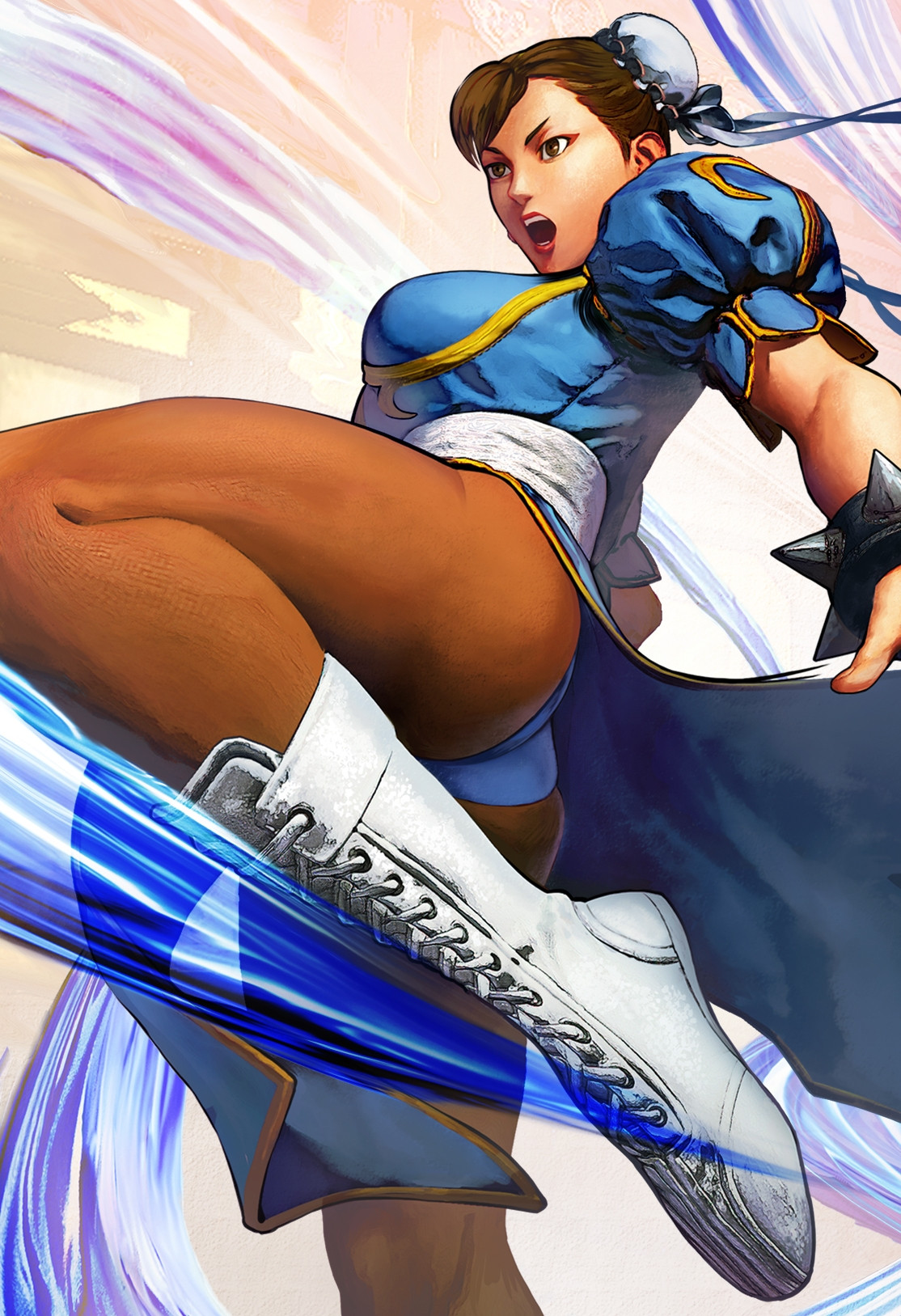 Chun-Li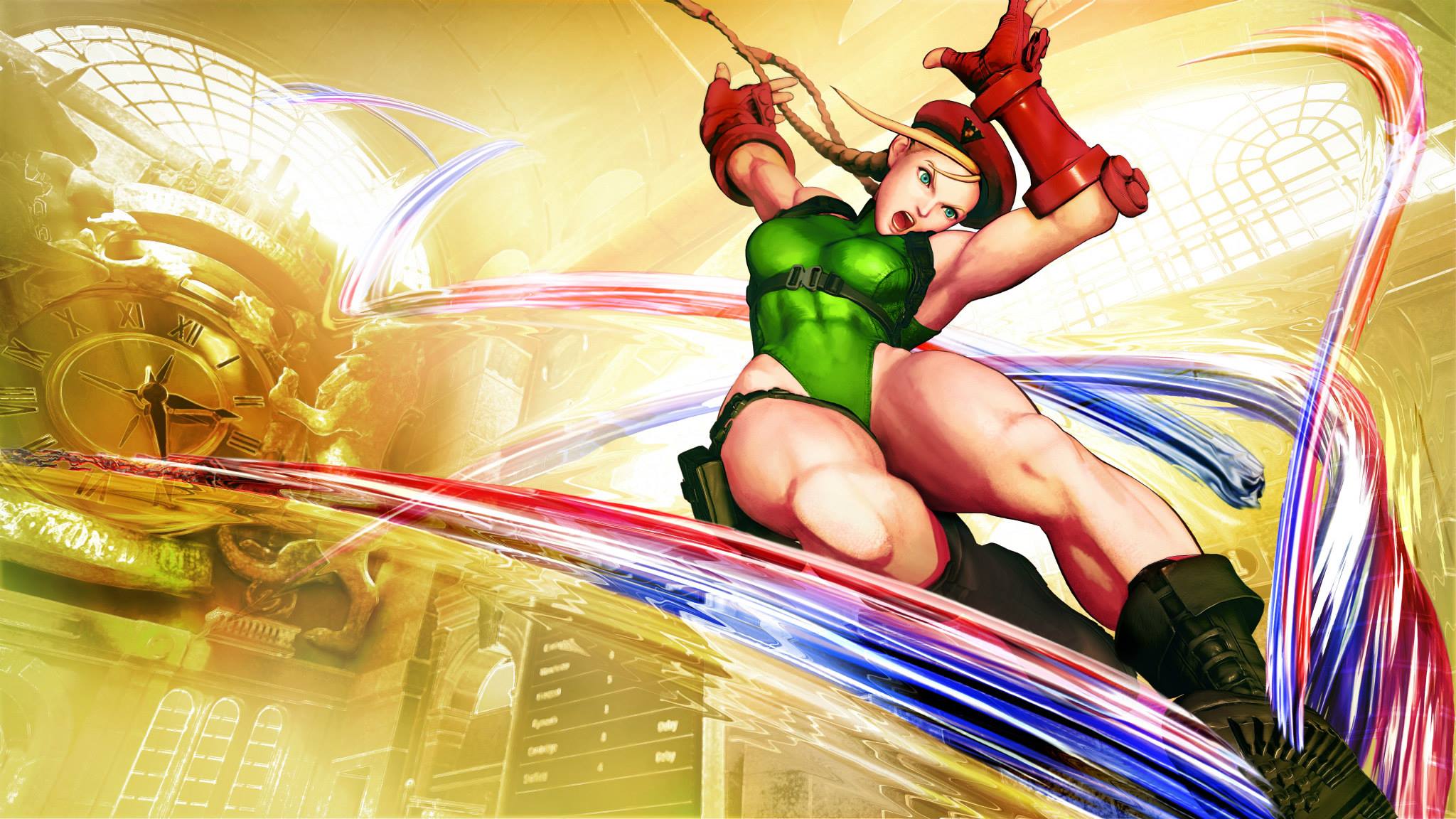 Cammy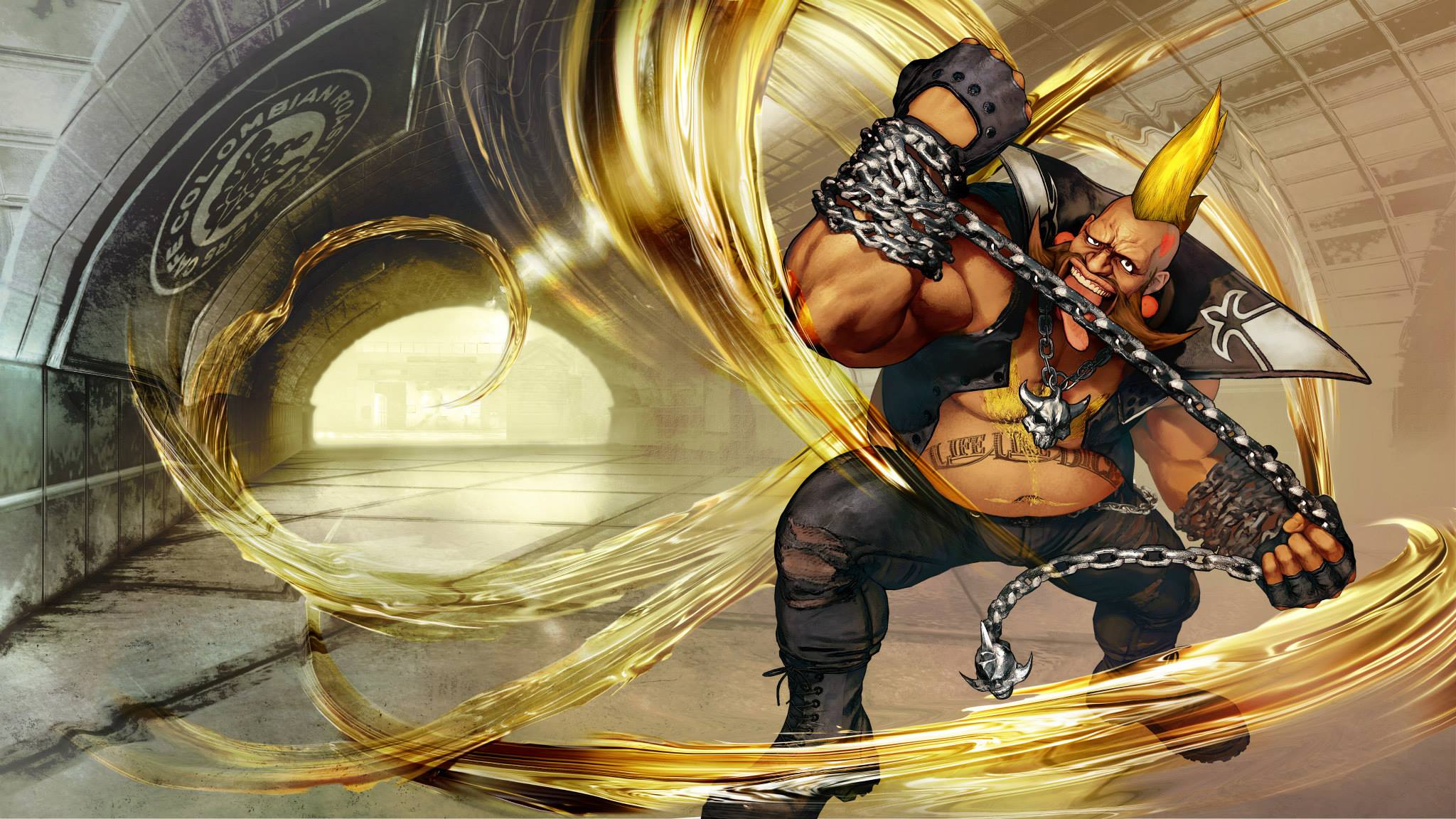 Birdie
The complete roster hasn't yet been confirmed but we'll check for more when Evo and the Capcom Cup finals comes around. Overall I'm impressed with the work capcom has pull through even without the assistance of Dimps (Co-developers of SFIV). The battle system cuts away all familiarity of Street Fighter IV and evolves the flow of play into a way every Street Fighter installment needs to be: different experiences and a whole new level of competitive play.
Conclusion
And there you have it. E3 sets the bar of gaming once again and made a huge step of gaming evolution that next gen is striving to be. It's filled with glorious returns of franchises, one after another, stunning sequels, new life in the form of new IPs, laughters, awes, celebrities, sporting legends and VRs and most of all, gives us gamers something that was need for a while...memories of play. I wish you the very best Los Angeles. Hopefully I won't be lazy enough to book myself a ticket. Now if you all excuse me...
I got a bat-cave to tidy.